1 DAY TRIPS TO WIELICZKA SALT MINE
Our 1 day trips to Wieliczka Salt Mine from Bydgoszcz is something you cannot miss. We'll take you to an incredible world entirely made of salt. Salt Mine in Wieliczka is a national heritage and amazing museum that draws millions of tourists from around the world every year.
The journey starts from picking you up from your hotel by our English-speaking driver. We recommend to start the journey early in the morning, around 6 am, as the road is quite long. One way travel takes around 5 h 30 minutes in a comfortable car. Don't hesitate to ask your driver to stop at any convenient moment for you.
On your way to Wieliczka, our driver will be more than happy to answer any of your question. He can introduce you to Wieliczka features and history if you wish.
Upon arrival to Wieliczka you'll meet with your local guide. He will lead you through amazing world in the depths of the salt mine. You'll visit 20 impressive chambers made of salt. Each having different features and history. A guide will explain you all details about salt history of salt mine and its workers. Visiting Wieliczka Salt Mine includes a lot of walking as you'll have to cover 800 steps and 3 km of touristic route. You'll be walking in the
After your visit, our driver will pick you up from Wieliczka Salt Mine and take you home to Bydgoszcz. He will drop you off at your hotel or at any give destination in the city. On your way back to Bydgoszcz you'll stop at some good local restaurant for a dinner. If you need any additional help during the transport, don't hesitate to ask your driver.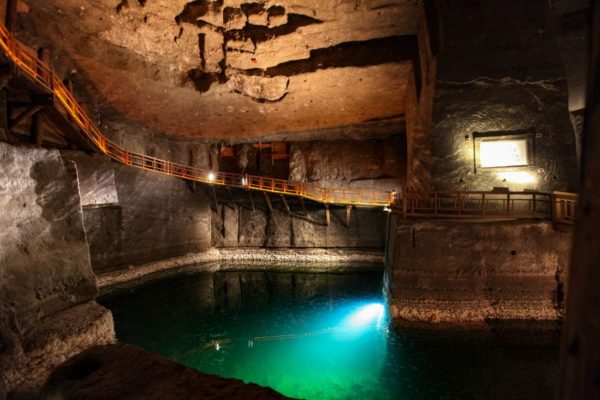 TRIPS TO WIELICZKA INCLUDES:
Hotel pick up and drop off

Air-conditioned, comfortable Mercedes vehicles

Friendly, English-speaking drivers and their assistance

All fuel costs, all parking charges

Wre WI-FI during the transport

Flexibility and professionalism during the tour
MORE ABOUT WIELICZKA SALT MINE

Salt Mine in Wieliczka is a XIII-century national monument. It constitutes remarkable national heritage that is recognized all across the world. It's the only mine in the world featuring such long period of being active mine. It was working from XIII-century to the 90′ of the XX century. Right now, it's a tremendous attraction of the country.
The historical, old mine shaft takes Wieliczka visitors over 100 levels down! Then, professional guides lead their groups through 320 beautiful chambers including, chapels, treasury and an underground lake.
There are different routes to choose. While touristic route allows you to visit salt mine in traditional way, the Miners' route is much more adventurous. You can turn into a professional miner by wearing uniform and equipment and feel like miners did in XIII century!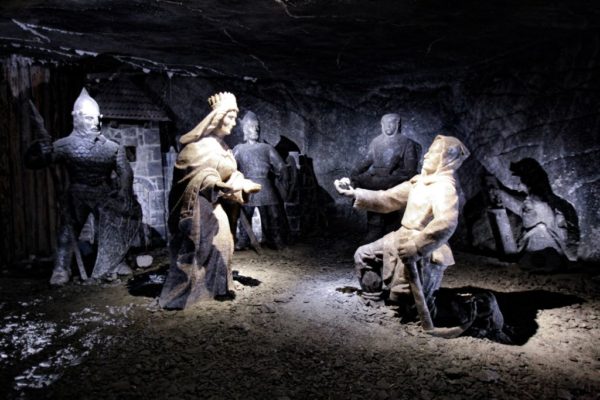 TRIPS TO SALT MINE – good to know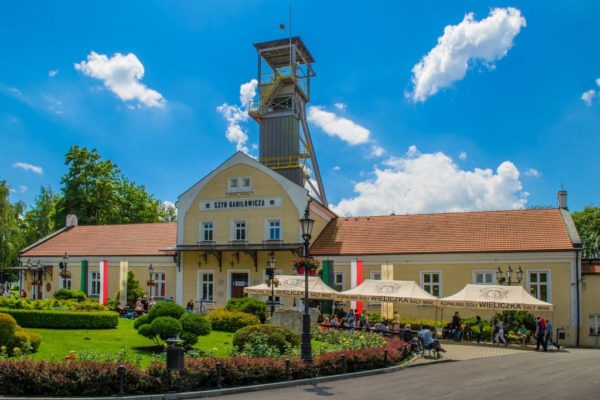 Wieliczka in Salt mine hosts over 1 million visitors every year. More and more people gt aware of its beauty and importance. No wonder why – it's the only mine in the world of its kind.
If you decide to visit Wieliczka Salt Mine, remember that the temperature can be quite low. It usually hovers around 15 Celsius degrees. That's why it's important to take some warmer clothes with you.
Keep in mind that visiting the mine requires an increased physical effort.You'll need to take 800 steps and walk on slippery ground, sometimes in a complete darkness. Therefore, we recommend to take comfortable shoes. If you visit the mine with children, provide them with appropriate care.
SEE OUR DIFFERENT SERVICES:
CONTACT US
office@bydgoszczdirect.com