BydgoszczDirect gives you an opportunity to explore city of Bydgoszcz in the most interesting way possible. A local guide will show you the best features of Bydgoszcz during one of our city tours.
Bydgoszcz has been an inspiration for artists long since. It is no wonder that the city is called Amsterdam and Venice in one. The picturesque old town, narrow streets and buildings growing out of the water create a truly unique atmosphere. During the visit to Bydgoszcz you should take advantage of BydgoszczDirect services and explore the city with our qualified guide.
BYDGOSZCZ CITY TOURS INCLUDE:
A professional, English-speaking guide

A snack-soft during the tour

Visit in a local traditional restaurant for a lunch

Best prices on the market

Flexibility, tailor-made services
We offer walking city tours or city tour by electrical car. Our English speaking driver will take you from your hotel or the airport and bring on 'Mlynska Island', where the tour starts. The place is very popular among both young and older people, it is a place of numerous concerts and you even have an opportunity to go on kayaks, water bikes etc. It all makes the Island very interesting place where you can not be bored.
Then, you visit amazing Basilica of Bydgoszcz, Bydgoszcz Canal St. Martin's and St. Nicholas Cathedral and Old Market Square.Afterwards, you will see an amazing sculpture called "Man crossing the river". At the end, your guide will show you some good restaurant in the city,
We provide guides speaking foreign languages. The city tour with BydgoszczDirect takes from about 3 hours. However, you can extend the time of your visit for an additional payment. After the tour the driver will drive you back to your hotel in Bydgoszcz or wherever you wish.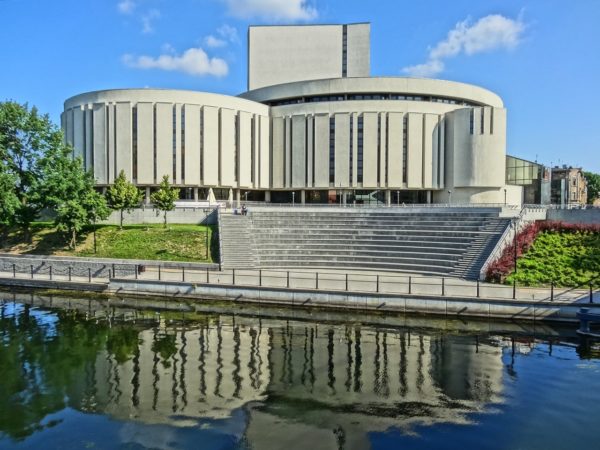 MORE ABOUT BYDGOSZCZ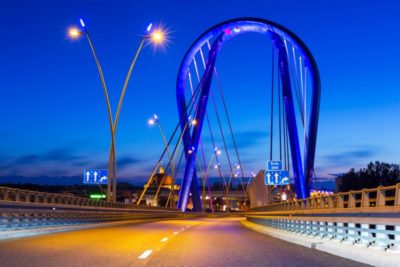 Bydgoszcz is a picturesque city in Northern Poland, located on Brda and Vistula rivers. It's eighth-largest city in the country with 470,000 citizens and developing infrastructure. In facr. Bydgoszc is one of the main IT centres in Poland and gives a lot of opportunists to young people for career. Additionally, it's a significant city in terms of education and science with most of NATO units in Poland located in Bydgoszcz
Much of its attractiveness is credited to Bydgoszcz impressive monuments and architecture from belle epoque. Culture in Bydgoszcz takes also very significant place in city's life.It features opera, philharmonic, several cinemas, museums and art galleries. Not to mention its numerous cultural events taking place in the city every year.
While city amazes with its beautiful infrastructure, its surroundings are incredibly abundant in nature. Bydgoszcz lays between protected Bydgoski Forest and Tuchola Forest. In other words, the city is perfect for history lovers as well as those who value bossom of nature.
CONTACT US
office@bydgoszczdirect.com