1 DAY TRIPS TO AUSCHWITZ BIRKENAU
Our Auschwitz Tour from Bydgoszcz is best seller among our services. It's a complex trip to one of the most important museums in the country. If you're in Poland – don't wait and book it today.
The journey starts as our English-speaking driver picks you up from your hotel in Bydgoszcz. You'll travel for about 4 h 30 min as the distance between Bydgoszcz and Auschwitz is about 450 km. We start our trips to Auschwitz early in the morning, as the way is quite long, Recommended starting time is around 6 am.
On your way to Auschwitz you'll watch 45 min-video about Auschwitz camp and its liberation. If you wish, our driver will make a break at any moment convenient for you.
Trips to Auschwitz features two parts of former Nazi concentration camp in Oswiecim. Visiting first part takes about 1,5 h. You'll walk into Auschwitz I under its infamous gate "Arbeit Macht frei" (work sets you free). A local guide will lead you through the camp explaining dreadful history of the place. Afterwards. you'll have 15 minutes of break and our driver will take you to the second part of Museum. Auschwitz II-Birkenau takes about 1 hour of walking with your guide. Birkenau is a place where over 1,1 million people died in gas chambers. You'll see ruins of these gas chambers as well as many prisoners' barracks where they were living in extremely unbearable conditions.
After your visit, our driver will take you home to Bydgoszcz and drop you off at your hotel/airport. Feel free to ask the driver to stop on your way back home. You can go to some good local restaurant on the way. Trips to Auschwitz usually ends around so be prepared for the whole-day trip.
TRIPS TO AUSCHWITZ INCLUDES:
Hotel pick up and drop off

Air-conditioned, comfortable Mercedes vehicles

A documentary movie about Auschwitz during your way to the museum

Friendly, English-speaking drivers and their assistance

Transfer between two parts of the museum.

All fuel costs, all parking charges

Flexibility and professionalism during the tour
MORE ABOUT AUSCHWITZ MUSEUM

Auschwitz-Birkenau museum is one of the most recognizable memorials of Holocaust atrocities in the world. It draws over 2 millions tourists from around the world. It's simply essential landmark of the whole country and trips to Auschwitz are record-breakers among our Bydgoszcz services.
The museum has been created in 1947, only 2 years after Auschwitz liberation. It is estimated that over 1,1 million people were brutally killed in the camp. Nevertheless, the real number of victims could be much higher. Although Nazis tried to destroy all evidences of their crimes, they didn't manage to do this. They blew up big part of buildings in the camp and today we can visit its original ruins. Many buildings in the museum are only reconstruction but they capture camp's dreadful atmosphere accurately. Trips to Auschwitz feature visiting in many barracks of former prisoners and Nazi officers. You'll see places of cruel executions and
TRIPS TO AUSCHWITZ – good to know

Did you know that over 2 millions people visit Auschwitz museum every year? What's more, this number grows every month. They come here from each part of Poland with Krakow being the most common stating point of trips to Auschwitz.

Many tourist fly into Poland from another part of the globe just to visit Auschwitz. It's a place that is present on bucket lists of many voyagers and people eager for historical knowledge.

If you decide to go on one of trips to Auschwitz, you need to remember that it can be very disturbing place for the faint of heart. First of all, it's a place where everyone needs to behave appropriately, with a solemnity. Also, trips to Auschwitz are not recommended to kids under 14.You'll see many shocking places including photographs
Keep in mind, that you can't have a bag larger than A 4 format to enter the museum. You can leave bigger bags in our car for the time of visiting.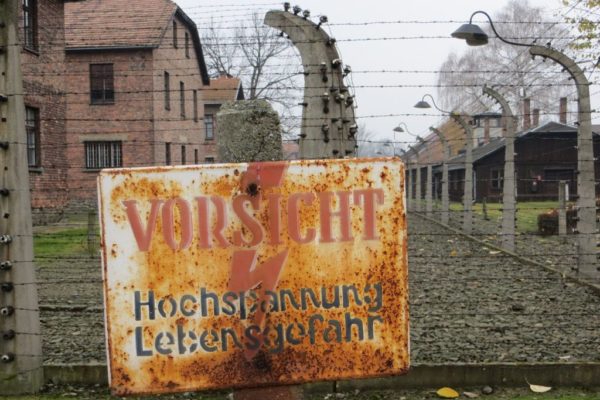 SEE OUR DIFFERENT SERVICES:
CONTACT US
office@bydgoszczdirect.com